Published by Sally on March 5, 2012

First published at Drinks Business, February 3, 2012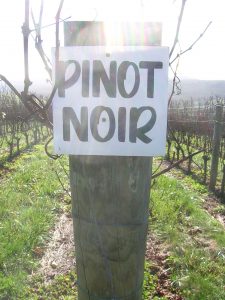 "Pinot noir is the next wine fashion" said Ross Brown, of Brown Brothers, speaking at the closing session of the 8th International Cool Climate Symposium, in Hobart, Tasmania.
In terms of trending fashions driven by technical changes and consumer tastes the grape variety ticks all the boxes, he said. "The technical changes of being able to make pinot noir open, accessible and generous to consumers will help make it successful – the pinot noir category has now got some scope to it. Consumers can come in at a level that gives them great value and a great drink." He coupled this with the fact that consumer tastes are changing to "lighter and lower alcohol, and more savoury reds" into which pinot noir can tap.
Brown believes wine fashions go in approximately 15 year cycles, and after cabernet sauvignon of the 70s, chardonnay of the early 80s and sauvignon blanc of the late 90s, now is the time for another red cycle. Having recently bought the sizeable Tamar Ridge and other properties in Tasmania, it is no surprise he said "Tasmanian pinot noir has every possibility to be regarded as the finest in the southern hemisphere, and to challenge any comer to the pinot noir story."
But the cool climate category is not just pinot noir, and the category "transcends both state and national boundaries" said Robyn Lewis, CEO of VisitVineyards.com, Australia's leading online guide to food and wine travel, and specialist in new media.
So marketing cool climate wines creates its own challenges, something that was not lost on keynote speaker Jancis Robinson OBE, MW, who said she would "be wary of plugging cool climate itself as though it's absolutely magic and automatically a positive." She suggested, rather that the "message might be to concentrate on the wines themselves rather than the climate that produced them."
---
Please feel free to comment on this article