Published by Sally on November 14, 2011
5 Comments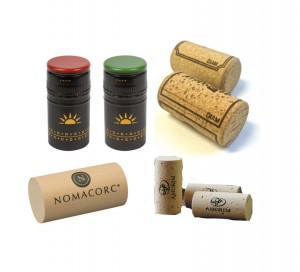 A version of this article was first published in the August 2011 issue of Drinks Business.
There are many reasons why producers select particular types of closures, and while quality is always high up the list in the mix of reasons, it's not always the one that holds sway in the final reckoning.
More often than not a selection of closures is used across the range of wines made.  South Africa's Cape Point Vineyards is a case in point. Their winemaker Duncan Savage said their "approachable range is bottled under screwcap, [which is] user-friendly and cost effective at the price point."
The 2010 vintage of their premium Cape Point Sauvignon Blanc was bottled under screwcap for the first time, but, Savage said, we "will be returning to cork on the Cape Point Sauvignon Blanc. Our wines from the Cape Point area are generally quite tight and mineral when young and blossom better under cork than screw cap." Altogether about 30% of Cape Point Vineyards' wines are stoppered with cork-based products, and while "taint is always the risk" added Savage, "our wines are just better under cork, they might not be perfect and faultless, they just taste better."
Sometimes choice of closure can be as mundane as what's available in the country of packaging, or the neck type of bottle available at the point of bottling. Larry McKenna was bottling his Escarpment and Single Vineyard wines under diam. But a shipping strike meant he couldn't get bottles from France which were "30% cheaper because of the lack of demand in NZ for cork mouthed glass".  Combined with new commitments to pursue carbon neutrality, McKenna has "decided to go with screwcap for all Escarpment products. With this saving in costs it has allowed us to buy the local, expensive glass and to be able to afford the best corks we can buy for the Single Vineyard wines. We feel there is some marketing advantage for wines under very high quality corks at the ultra premium end."
Market demands are important dictators of closure choice, as the reports illustrate citing the need for New Zealand producers to return to cork in order to successfully penetrate the Chinese market.  John Hancock, president and founder of Trinity Hill in Hawke's Bay said "China, which has become our number two export market very quickly, will not take wine in screwcap, so we bottle specifically for them in Diam. They are happy with that." This position is reflected by Weingut Baron Knyphausen in Germany's Rheingau. Their general manager Wolfgang Frank said "we have negative feedback for screwcap from our first presence in China."
In all though, Trinity Hill put about 20% of their products under cork-based stoppers, and have done for some time. Hancock said "our Hawkes Bay range (entry level) moved from cork to screwcap with the 2003 vintage [and] we changed from natural cork to Diam for our Gimblett Gravels range. Our very top end Homage has stayed predominantly with natural cork, even though we have done a portion in Diam as an on-going trial."
Hancock added "We like the structure of where we are right now and have resisted the lemming like approach of NZ wineries putting everything in screwcap. As closures evolve, we will evaluate them and use the most appropriate closure for each wine style.  There is not a 'one fits all' answer."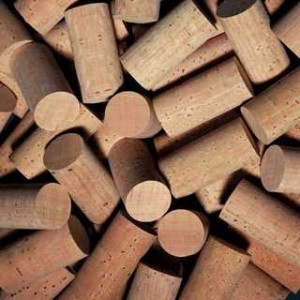 There are a few other souls in New Zealand not among the 98% of producers who top their bottles with screwcaps. James Millton, of Millton Vineyards said "In 2010 we committed all our 'village' and premier wines to screwcap. We tried Diam but still I could smell these closures. We changed because of the number of de-listings we were facing from restaurants and bars who would not have taken the wine if they knew prior that they were closed with cork." But he continues with cork for his premium Clos Ste Anne, "which I will never change", adding "many consumers said that we shouldn't return if we didn't have screwcaps."
The new world/old world divide is strong on this aspect, as Frank expressed the opposite experience, saying "we are using screwcaps as well as cork stoppers for our wines. We are using cork due to acceptance problems of screwcap in the high price range." Charta regulations impose no rules on choice of closure.
Such market pressure is difficult to resist. "Tapanappa has been bottled exclusively under very expensive and good cork up until 2010" said Brian Croser. But the newer, less expensive, earlier-consumed 'wines of terroir' regional wines have been stoppered with screwcap. It's "mostly commercially driven, responding to what the Australian wine press, the retailers and indoctrinated consumers are demanding" he added.
For Chilean producer Concha y Toro, their head winemaker Marcelo Papa said "for a couple of years people from the UK market were pushing us to change reds from natural cork to screwcap. We decided to continue with natural cork … we export wine to many [other] countries and they push strongly for natural cork."
In terms of decision making parameters, Papa said "First is the variety and the style of wine. If it's sauvignon blanc, I have no doubt and I push screwcap. With pinot noir, I'm half and half: medium level pinot noir could work well with screwcap; for high quality I have cork. Then is the country we will mainly sell. And the cost is getting more important. Screwcap is less expensive than natural cork." But he added "if the market doesn't accept [a type of closure], I can't sell." And he has to sell.  Of his 3 million cases of Casillero del Diablo, which sells in 120 countries, about 75% is cork-stoppered.
Though South America hasn't embraced the screwcap revolution to the same extent as the UK and Australasia, the market leaders continue to innovate in this direction. Adolfo Hurtado, managing director of Cono Sur, said "we use screwcaps in all our more competitive wines, all the varietal wines; we keep natural cork only for our premium red wines, because premium reds need a small proportion of oxygen to keep improving in bottle, but varietal wines are consumed in 6-8 months, so we much prefer to use screwcap."
This means cork still accounts for 20 to 25% of total Cono Sur production, and it has become a less risky strategy. Hurtado said "ten years ago cork taint was quite high, about 1%. Now it's really unusual to find cork taint; about one in every 50 bottles", adding "we're not dealing any more with cheap natural cork, we buy only really good natural cork."
Further north, the USA market has always been a strong supporter of cork stoppers, and its fervour is undimmed as the latest figures from the Cork Quality Council (CQC) show. They report significant growth in the sales of domestically-produced wines stoppered with cork and selling over US$6/bottle.  With 15 months of off trade survey data of the country's the top 100 domestic premium wine brands in the bank, the latest quarter's sales, to February 2011, show a 14% increase in sales of wine stoppered with cork, while sales of wines stoppered with synthetics and screwcaps dropped by 13%.
Peter Weber, executive director of CQC said "I do believe that cork closures are preferred by consumers who also consider cork to be an indicator of quality.  Between consumer preference and improved quality I'd be surprised if this trend does not continue."
That the cork industry has made progress was a recurring theme, and global share estimates seemed to have settled at around 70%.  Papa said "my feeling is that 7-8 years ago, everything appeared like there was one way – screwcap. Today I am not clear. Natural cork is again becoming more relevant and important, though they still have lot of work to do with TCA and TBA."
Also part of this article are:
Forest Stewardship Council (FSC) certified cork stoppers
Recycling cork stoppers
---
Comments
5 Responses to "Reasons to choose stoppers"