Published by Sally on September 25, 2015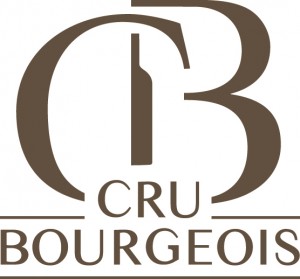 Since its reinvention in 2010 (with the 2008 vintage), crus bourgeois Bordeaux has been quietly, bashfully even, chugging along rebuilding its tarnished image into something of a quietly successful, respected even, organisation.
In the six years since it adopted its new habit, crus bourgeois has openly said the group regularly discusses positive aspects of the discredited 2003 classification – including having more than one quality level of crus bourgeois, and reviewing the list less frequently than annually.
Well, it seems they've agreed to move forward on both of these aspects. From 2020, with the 2018 vintage, crus bourgeois will again become a classification. Frédérique de Lamothe, director of the Alliance des Crus Bourgeois du Médoc, said "It will last for five years and be in two tiers but the details are not yet defined. The names of the tiers have not been decided. We may keep an external body to control impartiality, but these details have not been decided either."
Nor have application details been finalised. De Lamothe speculated that a property's history "from 2008 to 2017 may be considered." She explained "there could be two means of entering. You might be able to use points from the previous crus bourgeois to enter straight crus bourgeois, but not to the higher level." Or, she explained a new application could be made from a property which has not previously been part of crus bourgeois.
One thing on which she was definitive – "the new challenge" she said "is to achieve a proper classification. Classification is in the DNA of the crus bourgeois name. And there always used to be a hierarchy in crus bourgeois."
Today, she said "we taste every year and all the estates are tasted together.  In the future we might organise tasting by estates – all the vintages at the same time, to measure consistency of quality and capacity to age well."
Basically, all the details have to be thrashed out by the Alliance des Crus Bourgeois du Médoc. But the group is committed to an evolutionary path. And arguably quite early on in its modern history. De Lamothe admitted that after the 2003 classification collapsed in 2007 "I didn't expect then that we would be here, at this stage, today. We had lost visibility on the market. I thought we would need more time [to rebuild]. It's kind of a big success."
The sixth edition of the crus bourgeois annual listing, for the 2013 vintage, announced this month, revealed 251 properties gaining crus bourgeois status, accounting for about 20 million bottles, or about a quarter of the Médoc's production.
---
Please feel free to comment on this article