Published by Sally on May 16, 2016
2 Comments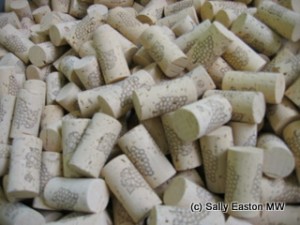 A version of this article first appeared in the August 2015 issue of The Drinks Business. 
It's more than a decade since the WWF and the cork industry tried using the endangered Iberian lynx, whose habitat included Mediterranean cork oak forest landscapes, to emote the wine industry and consumers into using cork stoppers in preference to rapidly emerging synthetic and screwcap options, the growth of which it was argued, threatened the continued extent of habitat. Sadly, the Iberian lynx still is on the critically endangered species list.
Since that time, sustainability performance has become a key business indicator, and environmental sustainability (along with economic and social sustainability) is increasingly regarded as an essential part of a product's passport to business. Notwithstanding the closure accounts for a very modest 1-2% of the overall pack weight of a glass-bottle of wine.
So it was, in 2008, said Amorim's communication director Carlos de Jesus, "we brought sustainability issues to the debate." Amorim commissioned Price Waterhouse Coopers to carry out a life cycle assessment (LCA) on its own and its competitors' stoppers. It analysed everything except what happened inside the factory, i.e. the proprietary information of screwcap and synthetic manufacturers, and pack failure rates. It included cork manufacturing data. Cork emerged looking easily like the smartest option.
A 2010 LCA study, commissioned by the European Aluminium Foil Association (EAFA) included wine loss rates of screwcapped and cork-stoppered wine bottles. Using an estimated 2 to 5% loss for cork and 0.2 to 0.5% loss for screwcap, this report makes screwcaps look like the smarter option. Dr. Gerald Rebitzer, the sustainability director of Amcor, which makes Stelvin screwcaps said "while aluminium has more impact in production, if the loss rate [for cork] is higher than somewhere around 1.5%, then screwcap performs better than cork overall."
Diam stopped producing whole punched corks about ten years ago to focus specifically on Diam stoppers. Their director general Dominique Tourneix said of their punched corks at that time "our level of claims due to cork taint was around 1%."
Is this a helpful juxtaposition of information? Does it conflate non-comparable data? Does it add further confusion to the mix? Sustainability is hugely complex. Understatement. It's virtually impossible to compare different studies because of different parameters and methodologies. Then the communications around the studies sometimes feel a bit like bickering … how to decode? Screwcaps might be best if you throw away a few percent of wine stoppered with cork; does that mean the same would apply to plastic? What about estimates for reduction and oxidation, Brett?  Is plastic best when you can make it with renewable plant material? Or is cork best because it's infinitely renewable and it preserves rural landscapes, employment and a biodiversity hot spot?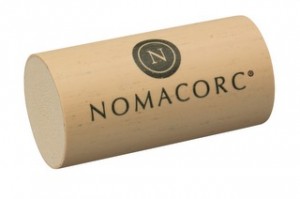 Dr. Olav Aagaard, Nomacorc's principal scientist brings us back to some science, saying sustainability "is such a difficult subject, there is some literature out there, including LCA, which is general." But he added "more data are available, the closure and wine industries are asking for proper data and the scientific community is picking that up." Just on the end-of-life aspect of LCAs, he said "landfill, incineration, recycling, it's very difficult to give a number to all these stages".  But, he corroborated, "if the analysis is not done with the same programme and the same database you officially cannot compare LCAs, so it is difficult to assess exactly."
Despite these caveats, there is hope on the homogeneity horizon. All three stopper types, in the guise of Amcor, CE Liege and Nomacorc, are part of a new European Commission initiative to develop product environmental footprints (PEFs). Aurora Abad, policy officer at the Comité Européen des Entreprises Vins (CEEV), the representative professional body of the EU industry and trade in wines, said the objective "is to produce an EU-harmonised methodology to measure the environmental footprint of wines. This methodology must include all the packaging materials used (i.e glass, bag-in box, PET, different wine closures, screw-caps, cork and alternatives), whose environmental performance will be assessed." Rebitzer added: "A to G energy ratings are mandatory for household appliances in the EU. There are pilots to establish something similar for food and drink products, including beer, packaged water, wine, dairy products. We are involved with several pilots including wine. Questions include the impact of different materials, about spoilage rates with different wine closures. It will go into some kind of standard."
Abad said "Since PEF is developed at the final product level [a 'pack' of wine], suppliers of specific components – such as closures – must provide life cycle information on their product, which is key for calculating the environmental profile of the packaged wine – the total environmental performance of the wine will also depend on the choice of the closure." Other things being considered include messages to consumers to reduce the environmental impact of the specific product.
PEFs are set to include the end-of-life phase. Abad said "energy, refrigerants and maintenance of the cooling equipment needed for eventually cooling the wine, at home, in bars and restaurants, packaging management after consumption of the wine – re-use, recycled, landfilling or incineration" are all part of the work being done. News is expected at the end of 2016.
Until that comes to fruition and implementation, with the potential also to be adopted outside the EU, what other clues can we use?
Stewardship is a concept that is gaining currency. MSC (Marine Stewardship Council) labelled fish are recommended for the sustainability-minded consumer. On the same basis, the Forest Stewardship Council (FSC) gained recognition in wood-related products such as furniture, flooring, paper before the cork industry started working with the council. There are now over 124,000 hectares of FSC certified cork oak forests, up from zero in 2008. This is just over 5% of total cork oak forests, so, said Felix Romero, a key account manager for FSC International, "there is still a lot to do. Mediterranean forests are hotspots for biodiversity and cork is an unique natural resource, on the one hand an excellent material and on the other hand a propeller of rural development."
Romero explained that "FSC cork means natural and sustainably harvested material, and this is increasingly recognised by retailers and consumers as an added value in their sourcing policies for a more sustainable economy. There is, therefore, a growing market for FSC cork."
The whole chain is traceable and certified he added: "a product carrying an FSC logo must be made with FSC certified material. The whole of the supply chain must be certified, this includes every trader, processor or manufacturer, from the forest, which must also be FSC certified, to the cork stopper processor. Only if this is carried out, does FSC allow the FSC logo to appear on the final product. The FSC label guarantees that products come from responsible sources, which support the conservation of forests and wildlife, while helping people to lead better lives" through aspects such as workers' health and safety, training and decent wages.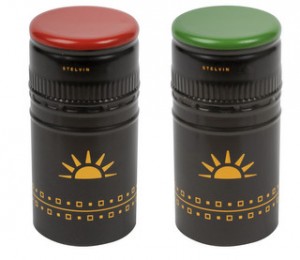 A similar sort of recognition is being sought by the aluminium industry. The Aluminium Stewardship Initiative (ASI) was started in 2012 to improve sustainability, transparency, traceability and certification for all aluminium products, with closures a small part of that. Their executive director Dr. Fiona Solomon said "It is intended that operation will commence mid-2017. The performance standard sets out practices to apply at various parts of the value chain." She added the chain of custody element will link responsible supply chain participants. Consumer-end recognition is "still under development, but could include use of an ASI logo where appropriate." Rebitzer added the scheme "will identify low energy carbon sources for aluminium smelting; criteria are in place for the mining stage; we can quantify social and environmental elements in the chain, so we can get to a certified, sustainable source of aluminium."
Beyond such industry-wide initiatives, one is left to weigh up components of individual manufacturers' sustainability records, and the rate of annual improvement they are able to achieve.
Energy is an obvious target area. For example, it represents half of all Diam's greenhouse gas emissions. Tourneix said "every year we are investing in our process to optimise energy consumption and materials use. For example the very last Diamant facility has been implemented with several innovative engineering improvements which are significantly reducing fluid consumption, and with 50% less energy consumption."
Of Amcor's manufacturing process Rebitzer said "In the last four years, we have reduced waste by more than 50%; greenhouse gas emissions are down by nearly 20%. It's a continuous process – if we reduce waste, there is less to dispose of, then we need to buy less material, then this reduces the carbon footprint in supply chain."  At Guala Closures, Franco Bove, their chief operating officer, said "in 2014 our factories reduced carbon dioxide emissions by 4,000 tonnes".
The same principle works for scrap reduction. Bove said they "are 'playing' with the geometry of the aluminium sheet" to cut more caps and reduce scrap", meaning there is less scrap to be melted back into the production chain.
Another option is down-gauging – making the same cap but thinner, but it's not a simple equation. Bove said "Over the last five years a typical 30 x 60 [long-skirted screwcap] has gone from 250 microns to 230, and today, most are now 225 microns." That's a 10% reduction in a material that doesn't really have much width to play with. Rebitzer added "our research and development team is working on down-gauging but it has to be put in the context of acceptance by customers."
Acceptance by customers is a place where known possible sustainability improvments can hit the buffers. Down-gauging in one. Cork and synthetic stoppers offer a range of lengths, with longer stoppers (more material) typically being regarded as being better quality, or better appearance. As for FSC, de Jesus said while only "12 million out of 4 billion corks are FSC certified, a lack of market demand does not undermine the validity of the concept."
Another option for aluminium might be to go shorter. Screwcaps made real headway into the wine market when long skirts were added to the caps, to overcome the poor image of short-skirted screwcaps, added to which, said Bove, "you can put the brand name, signatures, colours on long skirts." But if the sealing capabilities are the same regardless of skirt length, the miniskirt could be reconsidered. Manufacturers already make miniskirts; plus both economics and environment benefit – Bove suggested short skirts use about half the aluminium, and would be about two-thirds of the price of a long skirt…
Post-consumption adds further complexity. Recycling is a complicated issue, not least because different approaches are adopted in different countries (and regions within one country) so it is challenging for a consistent message to be delivered. However, Bove said "In the UK, the communications campaign by Alupro is to 'leave the cap on'". Indeed Alupro programme manager Amy Billingham said "the aluminium is easily separated when the glass is broken down, and sold back into the aluminium industry" which, she added "is keen to get back the material because the aluminium in the closure and skirt is often more valuable than the glass bottle."
Plastic stoppers can be recycled, but it's difficult to educate the consumer. In the USA Nomacorc have worked with tasting room and consumer collections, but said Katie Myers "we're driven by where there have been recyclers looking for pure, food grade material … it goes into things such as milk jugs, decking, car mats." Similar logistics issues and energy costs exist with cork stoppers. They can also be recycled, into numerous non-stopper items, and are largely dependent on private initiatives.
The end-of-life element, including the issue of quantifiable consumer wastage, is no less confusing than earlier elements in the chain. Importantly though, within the last decade, sustainability issues have moved from not even on the agenda, to high up. PEFs look like being a transparent, comparable future to assess the sustainability merits of different closure types, and indeed, package formats. Will they help the Iberian lynx?
The studies
Study
Title
cork
screwcap
synthetic
2008 Amorim study
Evaluation of the environmental impacts of cork stoppers versus aluminium andplastic closures
Best on six out of seven indicators:Non-renewable energy consumption; greenhouse gas emissions; contribution to (a) atmospheric acidification, (b) formation of photochemical oxidants, (c) eutrophication of surface water; production of solid waste
Best on one indicator – water consumption
Final destination of closure
100% landfill
32% recycled68% landfill
19% recycling81% landfill
Capsule
Capsule included
n/a
Capsule included
Loss rates
Loss rates excluded from study
Manufacturing information
Manufacturing information included
Manufacturing information excluded. Production of raw and intermediary materials included.
2010 Quantis study
The influence of wine loss rates on the LCA results for (bottled) wine
Estimated loss rate 2-5%
Estimated loss rate 0.2 to 0.5%
Not included in study
Loss rates add to potential environmental impacts
2013 to 2016EU PEF project
Wine product environmental footprint pilot
Harmonised methodologies for voluntary footprint measure of environmental performance of wine.
Represented in pilot
CE Liège
Amcor
Nomacorc
Representative product will be 0.75 litre (equivalent of a bottle) of packaged wine.
NB: these are not comparable studies.
NB: these are snapshots in time of evolving industries.
---
Comments
2 Responses to "Sustainability credentials of different closure types"
charles sydney Says:
May 23, 2016 at 4:03 pm

Hi Sally
Nomacorc's been at it again, making their 'select bio' closure from sugar cane…. We're happy using this on some wines.
They claim 0 carbon footprint too…

Sally Says:
May 23, 2016 at 5:46 pm

Yes, a proportion of each BioSelect is made from sugarcane. Comes with various OTRs too.