Published by Sally on March 18, 2016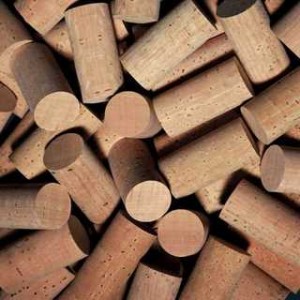 A version of this article was first published in the February 2015 issue of Drinks Business magazine.
Does a declining prevalence of media critical of TCA/TBA levels and of reduction and oxidation issues suggest that we're nearly there on the closure debate? Or maybe that we're more accepting of, or even inured to, complacent about, the levels of these faults? Has industry become complacent?
A resounding 'no' echoes back. Malcolm Thompson, vice president for strategy and innovation at Nomacorc said "our data suggest TCA, oxidation, reduction are still major problems. We'd put TCA levels in general at 2-3%, which is where levels are so high it's apparent wines are corked. And aroma, intensity muting, those types of fault, where it's not readily apparent wines are corked, these are a great concern because consumers not directly associating that with cork taint." Marcelo Papa, the head winemaker of Concha y Toro, agreed, saying "in the past we got 4% [TCA], and got 6-10% muting the wine.  TCA is still present despite all the efforts of big producers to reduce TCA and TBA. I open hundreds of bottles and I see 1-2%, which is still unacceptable."
But other issues are also emerging more strongly as we do battle with the many-headed hydra that is the preservation of wine integrity from winery to wine glass. Scrutiny of the packing process is yet to really hit the critical headlines, but it's coming, said Thompson, whose company started banging the total package oxygen (TPO) drum seven to eight years ago. In an industrial bottling study in the USA "one of the leading findings is probably the most significant factor of TPO is bottling under screwcap. When bottled properly, there were concerns regarding reduction. When not, there were potential headspace oxygen issues which can result in inconsistent wines and oxidation issues. And none of these things occur 100% of the time, but clearly influence wine preservation in terms of wine consistency." Controlling oxygen at the bottling line, whatever the stopper, influences post bottling ageing, including issues of reduction and oxidation.
Jenny Bond, of Grape to Shelf Consulting agreed, saying critical yet basic questions need to be addressed: "what is the bottling line capable of doing? How well are you doing what you're supposed to be doing? Is the wine as it should be before it goes into bottle?" adding, simply "you need to be doing everything right when you're doing the bottling." It is only with a consequent precise control of oxygen at packing that wine is packed as the winemaker intends, and then that the stated benefits of closures with specified, highly attuned oxygen transmission rates (OTRs) become meaningful.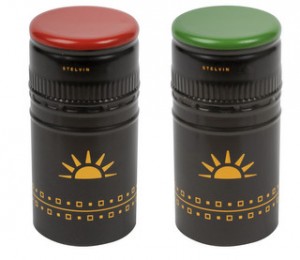 Guala Closures are the latest big player, at the end of 2014, to launch a range of new liners in their screwcaps. Anne Seznec their marketing manager said "we've just started trials in Australia, South Africa, Italy, France, the USA", adding the launch was in response "to requests from winemakers. In the past it was not so obvious what winemakers wanted to achieve" suggesting closure options are becoming more of a discussion around wine style retention. The idea, Seznec said, was to have a liner with the same OTR as sarantin, but Guala use aluminium, which is more easily available to them than tin. Three liners have been introduced, with OTRs akin to Sarantin, Saranex, and "one a little higher than Ivory [their saranex-equivalent], for reds, especially some tannic reds such as shiraz and tannat, to avoid reduction."
Papa is one such winemaker working with closures of different OTR, saying "even with the problem of reduction, we are working hard and learning so much in order to manage wine so we don't get reduction in the first place." Over the ten years Concha y Toro have been using screwcap, Papa said with sarantin "we saw some reduction in reds. [Now] we manage wines to arrive at the bottling line without potential redox, and we changed the liner to saranex for reds."
But, he added, market perception still influences closure reality, "for Casillero del Diablo, in the UK we use screwcaps with different types of liner. Other countries, for example China are following this. In the USA they accept whites with screwcap, but in reds we still work with natural cork." Joan Torrents, the buying director of Enotria, [now Enotria & Coe] tunes the microscope another level, saying, once a high quality closure of whatever ilk has been selected, then even market segments can influence which type of stopper is successful: "screwcaps are practical for airlines, and easier to open than corks in the home." The important thing for him is whatever closure gives his customers a good experience, and that is likely to be different according to consumer segments.
This is exemplified by the association of screwcaps with the preservation of lightness, freshness and youthful fruit flavours of 'everyday', quick stock rotation wine. Les Grands Chais de France tweaked the bottle shape of its brand JP Chenet so that it could move from driven stopper to screwcap. Tim North, director of the UK market, said "JP Chenet used to come with cork because of the shape of the bottle. It's been available in screwcap for about a year. The bottle had to change, but consumers were looking for the ease of screwcap, because they associate it with freshness." Side by side, he added, you'd notice the different bottle shape "with screwcap, you can't have a lip on the top of the bottle, and the neck had to be changed slightly. It's made to look as though it's bent, it's more of an optical effect." His caveat is that in some more traditional markets, or particular volume customers, JP Chenet retains a driven closure in the original bottle.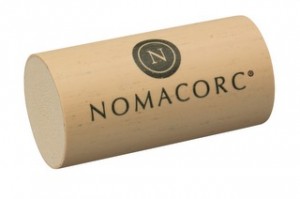 Meanwhile, addressing technical issues towards eliminating faults is no barrier to marketing opportunities. Since being bought by Preciosa in 2011, Vinolok has been freed of the restriction of requiring a bespoke bottle, and has broadened its appeal offered the stopper in numerous colours. Last October Stelvin owner, Amcor, launched a new range of 24 "classic and trendy" colours. Their communication executive Isabelle Millart-Maguer said "Our most recent development is ColourSprint, a new range and fast service for closures 30×60, with saranex liner." Fellow screwcap manufacturer Guala Closures are also well placed in the colour-me-beautiful stakes. Last September the company opened a new plant in California which includes an in-house design studio to enable both small and large volume clients to customise the closure "using digitised printing with more detail and fine decoration."
Synthetic stoppers have long been available in almost any colour combination of choice. Going completely the other direction, last December Nomacorc launched their identikit natural cork look alike to much acclaim, Thompson said, explaining their new, improved Select-bio stopper "is virtually indistinguishable from first quality natural cork. It's best in class for oxygen management and sustainability, with optimised cosmetics and feel." Thompson explained "it addresses trade perception concerns that having a natural looking cork is best for wine. We're not being questioned about closure performance, but if you choose natural cork, then other issues, such as TCA, come into play." He added as well as looking like natural "it takes on a different feel, softer, more grippy." The global release is in the first quarter of 2015.
No-one has yet(?) dyed natural cork in an 'add-on' marketing offer of trendiness, but a new(ish) spanner in the works on the organoleptic neutrality banner of alternative closures, is the emerging news of potentially, to be argued, positive flavour influences donated by natural cork stoppers. Carlos de Jesus, head of marketing and communications at Amorim, said "what we have been seeing is how cork phenolic compounds and perhaps even some volatile compounds make specific, measurable, demonstrable contributions to what is widely considered by wineries to be the correct and balanced evolution of wine." He added that recently published research "shows that cork does transfer dozens of phenolic compounds such as vanillin, mongolicain A and B and gallic and ferulic acids, creating a unique flow of compounds that is truly unmatched by any other closure." After one year in bottle, such compounds, but not their sensory effects, have been measured in wine, and de Jesus said "we expect this impact from them to be established later on during a multi-year wine evolution process. And they are relevant because it is expected to shape the oxy-reductive characteristics of the wine which in turn is fundamental to a balanced wine evolution and sensory profile."
Whilst we're waiting for those research results transport issues are also being lined up in the cross hairs of precision control in order to get wine to the consumer in the way the winemaker intends. Papa cited logistics and distribution links as needing to take more responsibility for retaining wine quality during their leg of the wine's journey to the consumer, saying "it's not a matter of real technical things of the cork, but market conditions and transport will play more and more important role in the future".
Concha y Toro have, he said "to put bottles in a case vertically. If we put them horizontally and get 30-35°C in the container, you sometimes get a problem with the cork pushing out. But wines with cork should be stored horizontally. It's a big concern, especially in summer." Additionally, Papa said, if you transport the bottles vertically, "then in the destination market the bottles stay vertical." It's difficult to change the bottle orientation mid-transport, "with screwcap it doesn't matter if bottles are transported horizontally or vertically, but with cork, there's a huge difference if you age wine horizontally or vertically." And, he added "the problem is not just the six weeks when the wine is shipped. When pallets arrive in the market, nobody changes the bottles from vertical to horizontal. They could stay that way for 2, 3, 4, 12 months." Such an issue for Papa means "vertical shipping is a strong reason to use screwcaps", notwithstanding what closure type might be 'best' for a wine.
In the chill, objective light of a relatively new-dawning year, what sort of herculean effort does the industry need to muster to overcome not just the closure debate, but the wider packing, logistics and distribution debates in order to bring wine to the consumer as the winemaker intended?
---
Please feel free to comment on this article